It seems ladies, gentlemen,
brutes
and those somewhere in between we are at war. A sad and dangerous time for all involved and while 'Petra has no knowledge of anyone in our personal circle who either are, or may be shipped off to put the
insane
dictator Col. Gadaffi in his place I am sure one or more of you may know someone who knows someone who... you know.
When we are in mourning, we wear black and while we (thankfully 'Petra isn't anyway) aren't in mourning at the moment, it is with great sadness that we see the world around us slowly turning into something we'd rather not see. So, it's only fair that we wear a little black
We don't think that mourning should be that dreadfully boring plain black crewneck jersey, and neither does Dolce & Gabbana who added a little flair with the sequin pattern on the chest
sicles
buy it
here
for only
admittedly it's a little pricy
EUR 468,00
You could also get this black Dolce & Gabbana zip up, long sleeved hoodie with the D & G logo detail. I realise that I may have said before that hoodies were for hooligans, chavs and juvenile delinquents however, I
can
may see the point of it, well sort of it. If you are going to wear a hoodie, then a Dolce & Gabbana hoodie is the way to go. You can buy it
here
at EUR 215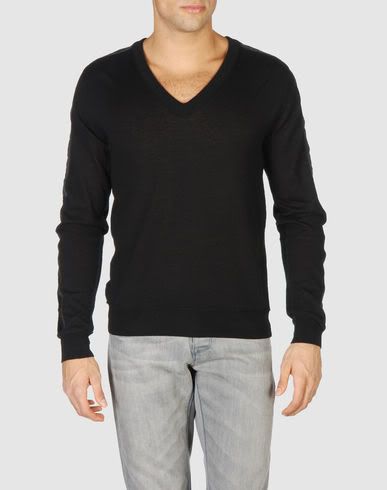 Now, this is where 'Petra starts drooling. The black V-neck cashmere jumper. We love cashmere and feel that this very Dolce & Gabbana jumper should be in every mens closet in the world. [insert closeted straight guy joke here] You should buy it
here
at EUR 228. A bargain!
---- an aside ----
While we are in the field of closet staples (read. the divine black V-neck cashmere jumper) how about these
steel grey, normal waisted Dolce & Gabbana denim jeans priced at EUR 124 available for purchase
here
---- aside over ----
As I mentioned earlier we are at war. This comes through in fashion in many different way, however I decided to pick some items in the army style or colours for you, my dear viewers, viewing pleasure. If you like, you can draw inspiration or buy the items by following the link (much like you could in the links above). The website ships to most countries and have a lovely return item procedure.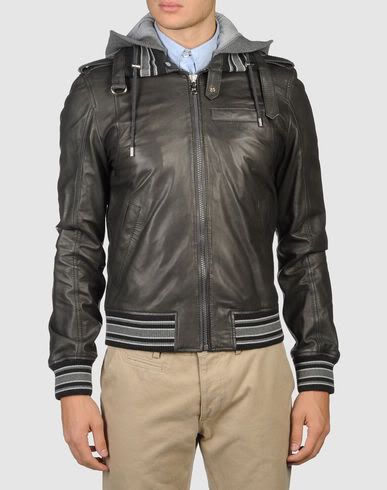 We start with this grey lambskin Dolce & Gabbana jacket with a detachable hood. Priced at EUR 624
here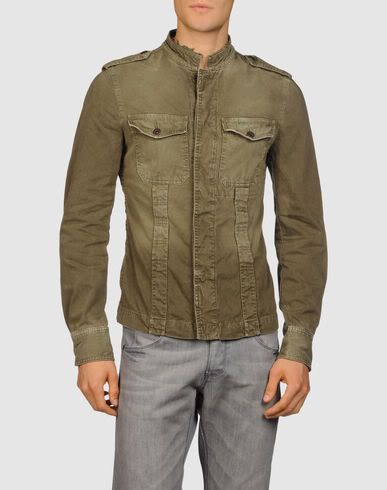 How about this military green cotton Dolce & Gabbana jacket with mock neckline and button closing. Priced at EUR 293
here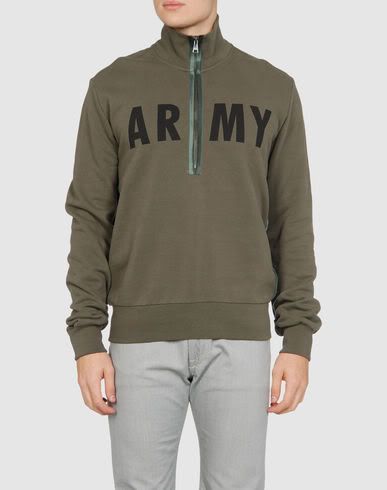 How about this military green Dolce & Gabbana cotton sweatshirt with a zip front closure and logo design on the back. This is a favourite of mine and I seriously considered getting it, even if I am not a big fan of military green. Priced at EUR 195
here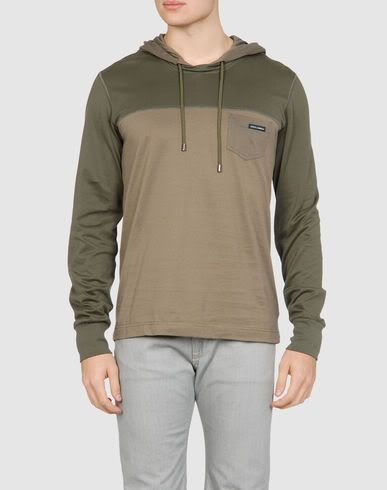 You could also go for this military green long sleeved Dolce & Gabbana T-shirt with a hoodie and drawstring neckline. Priced at a mere EUR 176
here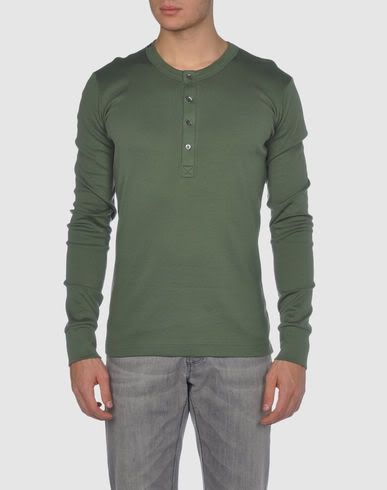 Or how about this military green Dolce & Gabbana long sleeved crewneck T-shirt? Priced at just EUR 137
here
You could also go with this Dolce & Gabbana short sleeved V-neck T-shirt also priced at EUR 137
here
When the summer is upon us, we must start looking into the trousers. Do we go long, short, bermuda or even shorter? These military green Dolce & Gabbaba denim bermuda shorts have a normal waist, (I can't abide low waist or even the ones resting curiously against all laws of physics by resting under the bum) are baggy, button down fly, multipockets and drawstring hemline. I find them quite funky, even if I am not very partial to this colour. You can buy them
here
at EUR 208
These lead bermuda shorts by Dolce & Gabbana however, are really funky. With belt loops, multipockets, drawstring hemline and two rear pockets. We like these. These darlings are priced at EUR 189 and you can get them
here
I'd say that we now resume to regular programming, but I don't think we are really sure what that is yet. However, we will be back in the future with more fashion in one shape or form.