We've all heard of the horrible rains, thunderstorms and whatnot going on in our dear Australia. Our hearts go out to everyone who is affected by it all. Our darling
Princess of Palais de Steff
has assured us all that she is indeed high and dry and thereby safe from it all. Yet we can't help but want to help out a little. You know, keeping Australia dry and yet fashionable all at the same time.
You see, once the rain has gone away and one has to venture back to ones house, it
can
will be
a tad
very muddy. So, one perhaps is reluctant to wear ones new YSL boots. This is where 'Petras Palace comes in. We give you a
sometimes
stylish alternative to the gorgous suede boots you've got in your shoe closet. You could go the Wellington way, and no they don't have to be those flat hideously mudgreen ones. Let's see what the designers have come up with, especially for you.
Marc Jacobs
Wellies with a kicky heel, special heart design print.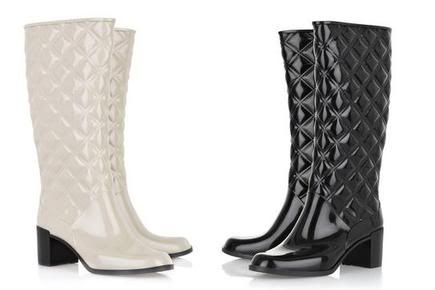 Another kicky heel. These are lined to keep those dainty feet warm and snuggly.
Burberry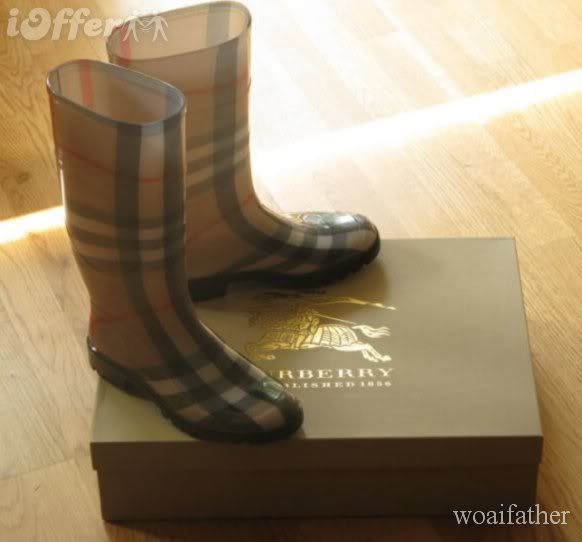 Burberry's signature print on a rubber boot.
Another Wellington boot with studded belt buckle design.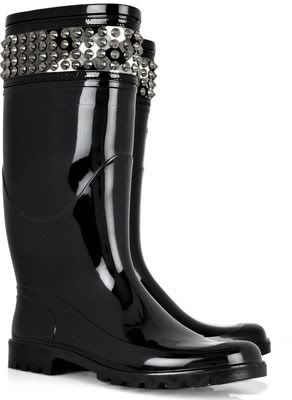 Piano black boot with metal studs design
Black rubber boot with gold buckle design.
Chanel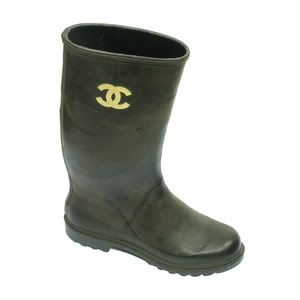 The standard Wellington with signature gold Chanel C's
Refined Chanel boot with a kicky heel and flowers.
Gucci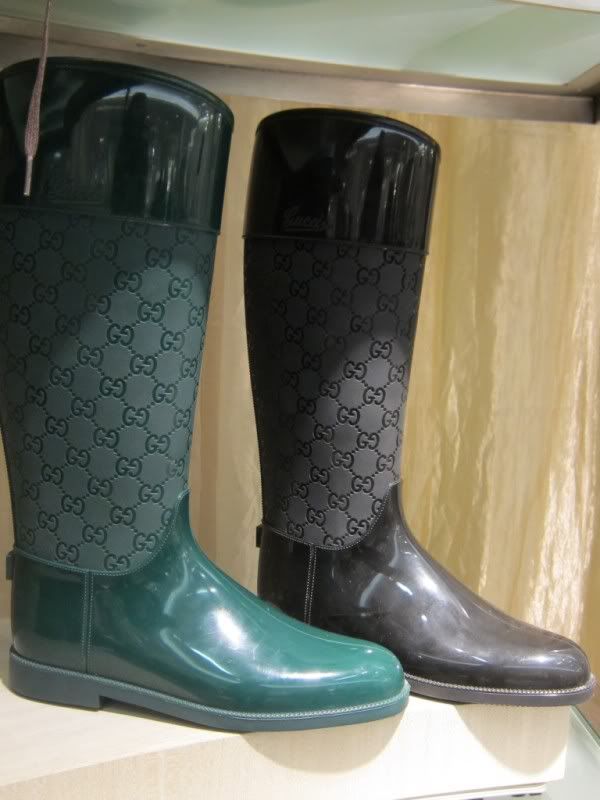 The signature Gucci print.
Fendi
Fendi does the Wellingtons.
Henri Bendel
Funky coloured Wellies from Henri Bendel.
Jimmy Choo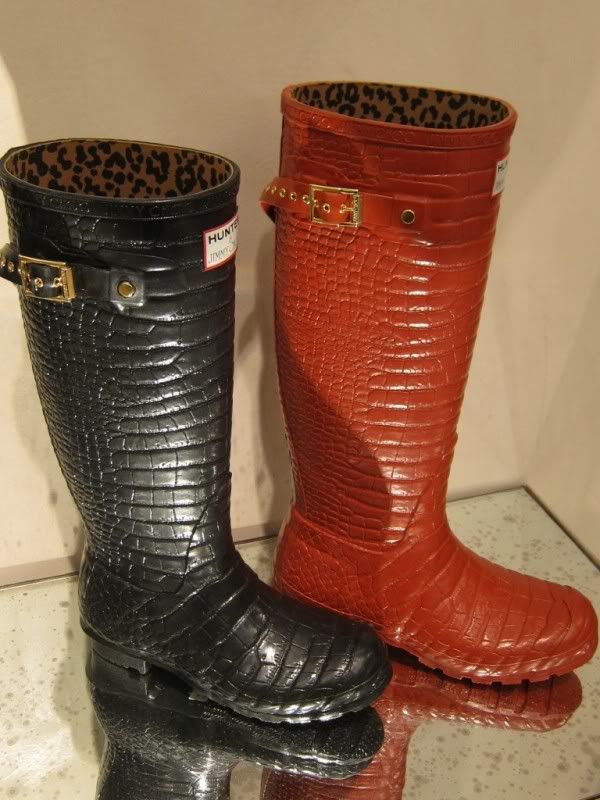 A faux crocodile boots from Jimmy Choo.
Juicy Couture
Not particularly surprising Wellingtons from Juicy Couture.
Converse All Star
Funky rubber boot All Stars from Converse.
I realise that with the last two options, we are stretching the designer term a
bit
lot. However one should have options, and to each their own I suppose.
In the rest of the world, we may not have as much rain, but we do battle the elements be that wind, snow, coldness or even heat. I'm sure there must be somewhere with heat. We shouldn't be neglected in this, so I give you some other options of boots. These all by
Christian Louboutin
.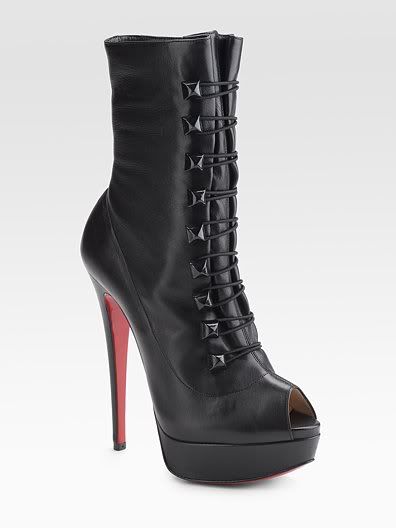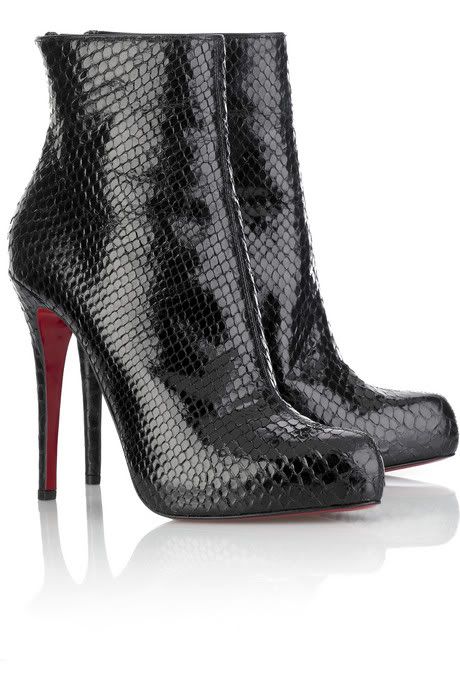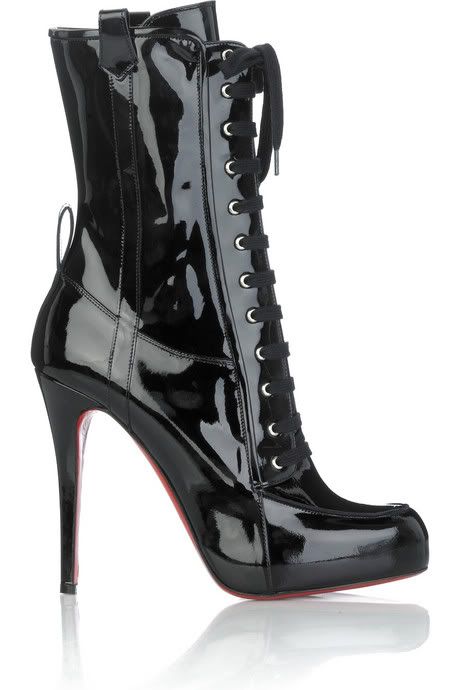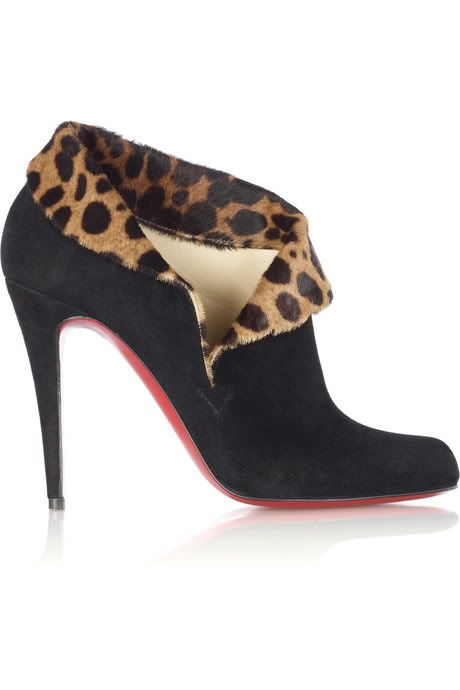 I do hope you've enjoyed this collection. Now, which pair will you rush out to get?